If moving can be as stressful for us, it is also for our pets. Pets can react badly to a move. However, we want to make sure that we share with you the best tips to make moving with your pet a great experience.
Before the Move
Once you've booked your moving day, consider preparing for your pet's move as well. Before the big day, it's very important to make sure your dog's vaccinations are up to date before moving in. If you are moving to a new area or neighborhood and you can't keep the same veterinarian, ask him to give you your pet's complete file. This way, the new veterinarian you choose will have all the information needed to care for your cat or dog. Also, if you plan to make several trips back and forth to move small boxes before moving day, take your pet with you so that he or she can become familiar with their new surroundings.
During the move
Think about what you want to do with your pet before moving day. Will it be confined to a room? How will you transport it? Do you have a crate?
On a moving day, there will be a lot of people coming and going from your apartment or house. Your pet will be very stressed, or perhaps excited. It is therefore advisable, if you have the possibility, to entrust it to someone who knows your pet well. Your dog or cat will then be in a comfortable environment that it knows for a few hours. If your pet is present on the day of the move, you should be sure that it will be locked in a room for its safety. To lower his stress or excitement level, you can set him up with his favorite toy, food, water, and litter box if you have a cat.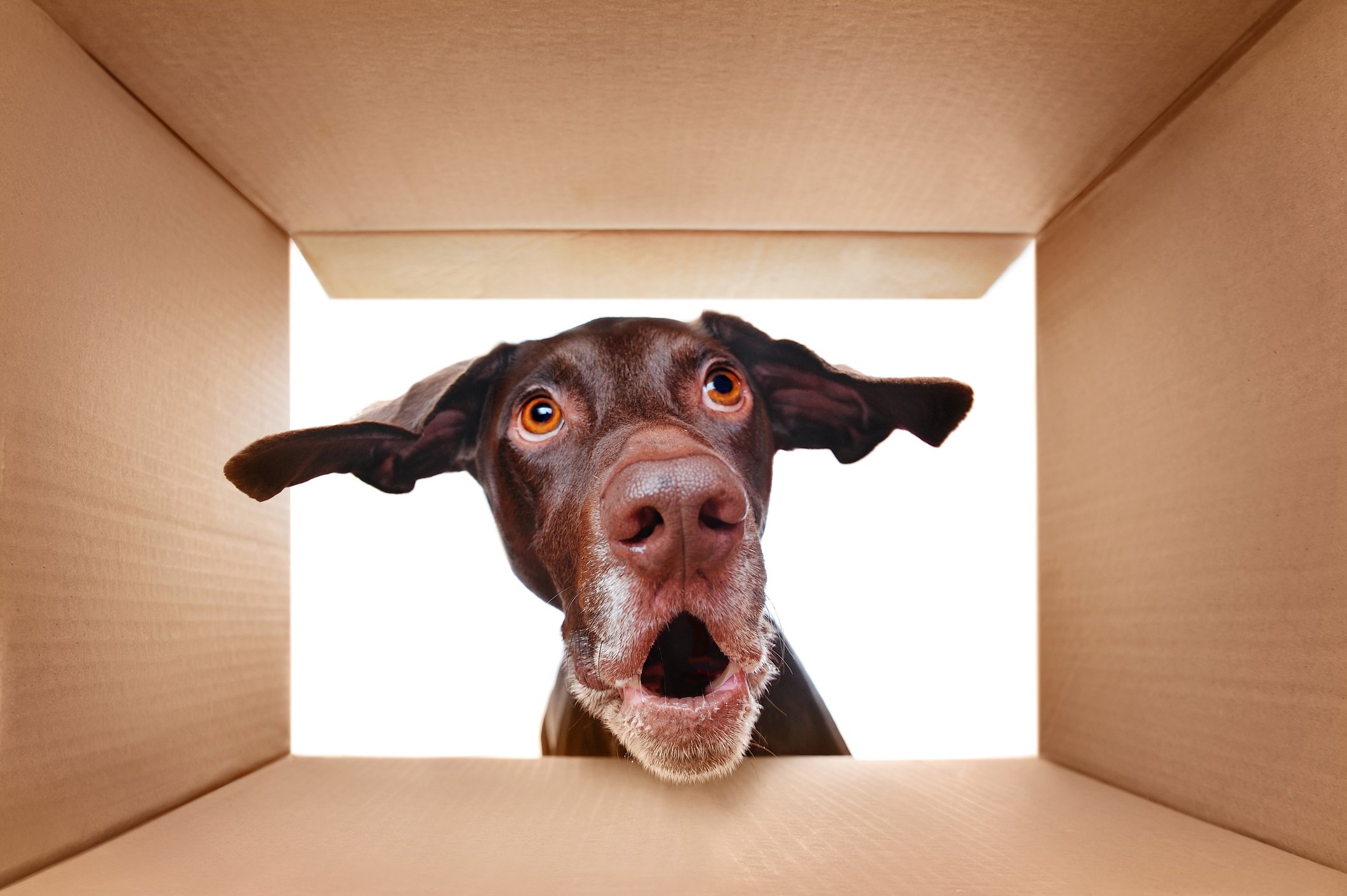 Once you've moved
Finally moved into your new home. The next few days are important for your pet. It is important to keep the same routine. On the first day, let your pet discover its new environment if you have not yet done so. It is important for your pet to become familiar with its surroundings. Take him around the neighborhood so he can discover it and mark his territory. As for the interior of the house, show your pet all the rooms in your new home, as well as the place where it will sleep. To make the dog or cat comfortable, try to stay with it for the first few days. If you have to leave the house, you can keep some soft music on to relax him.
Unfortunately, moving time is the highest pet abandonment time. If you are in a situation where you are unsure about bringing your pet with you, it is very important to start looking for a new safe, and efficient apartment several weeks in advance. If not, ask your family and friends if they are interested in adopting your pet. If so, this will give you the opportunity to visit him and have him taken in by reliable people you know. You can also get in touch with different shelters in Quebec that can help you find a new family for your pet.
Moving with your pet can be a challenge. However, it is possible to have a pleasant experience with these few tips. Do not hesitate to contact your veterinarian if you have any questions about the change of environment or other specific needs.